We have been chosen by the following prestigious and innovative brands to supply their products in the UK because of our commitment to excellent service, our technical expertise, our logistical capabilities, and our close links to experienced specialist installation companies.

For more than 130 years, the name HALBMOND has stood for quality from tradition. What began in 1880 with the founding of what was to become Germany's largest weaving mill for Axminster carpets, in Oelsnitz, is today a dynamic, innovative and international company.

Their corporate philsophy encapsulates traditional values, a rich heritage and innate pride in the quality of their products with state-of-the-art technology, creative freedom, social responsibilty and the ability to meet the most individual demands.
Significant investment in the latest high definition, total pile penetration, print technology allows HALBMOND to produce bespoke carpets & carpet tiles of the very highest quality, and keeps them at the forefront of design and technological innovation.
View Halbmond Carpets
We acknowledge the importance to society, and in particular to the local community, of us carrying out our business operations in an ethical and progressive way which gives proper consideration to the costs and benefits which flow from our activities.
Details about Sponsorships and Organisations that Birch Carpets support are listed below.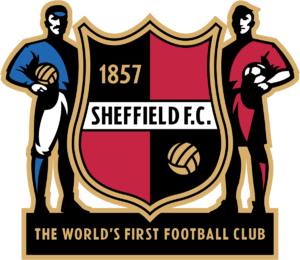 Founded in 1857, Sheffield FC is officially recognised as the World's First and Oldest Football Club. It is an inclusive, grass-roots club with a unique history and is one of only two clubs in the world to be a recipient of the FIFA Centennial Order of Merit for services to the 'Beautiful Game'.
As a club, Sheffield FC has made many contributions to the sport of football, most notably including the creation of the free kick, the throw-in, the header and the corner kick, as well as introducing the use of a solid crossbars and playing under floodlights.
As long-standing supporters of Sheffield FC, Birch Carpets are proud to sponsor such an iconic club.
Visit Sheffield FC