Carpet vs Hardwood: The Comprehensive Guide to Flooring
06/03/2020
When it comes to choosing the perfect flooring for your space, there's a lot to think about. Before even considering your room or budget – there are so many materials to choose from.
Of course, your style preference will heavily dictate, but there with so many elements to think about, we are going to break it down and think about the pros and cons – helping you to make an informed choice on your flooring.
In this piece, we'll take a look at the traditional carpet versus three other options: hardwood, vinyl and laminate flooring.
| | | | | |
| --- | --- | --- | --- | --- |
| | Carpet | Hardwood | Laminate | Vinyl |
| Materials | Often made from wool or a synthetic fibre | Made from timber | 100% synthetic materials | 100% synthetic materials |
| Installation | Professional fitting strongly recommended | Professional fitting strongly recommended | DIY friendly | DIY friendly |
| Appearance | Plush, warm and cosy | Elegant and luxurious. | Imitates the appearance of wooden floors | Can imitate the appearance of wood/stone |
| Maintenance | Can attract debris but easily hoovered | Easily cleaned but must be treated | Easily cleaned with soap/water | Easily cleaned with soap/water |
| Durability | Lasts for around 15 years | Lasts up to 100 years | Lasts around 10 years | Lasts between 10-20 years |
| Cost (materials and labour inc)* | £25 per sq m | £60 per sq m | £20 per sq m | £25 per sq m |
Please note: installations vary considerably so these prices are only intended as a comparative guide. Please contact your local professional installer for an accurate quotation.
Materials
Carpet:
Wool carpets or synthetic fibre are a popular choice of carpet for homeowners and those in the housebuilding and hospitality sectors, with a reputation for quality and durability as well as luxury and insulation.
Carpets became a mainstay in European flooring around the 15th century. Since then, you will find it in many domestic and commercial spaces, such as pubs and offices, and usually comes in colourful designs.
There are multiple types of carpets and carpet tiles, made with different materials for different purposes – with nylon being the most common of these.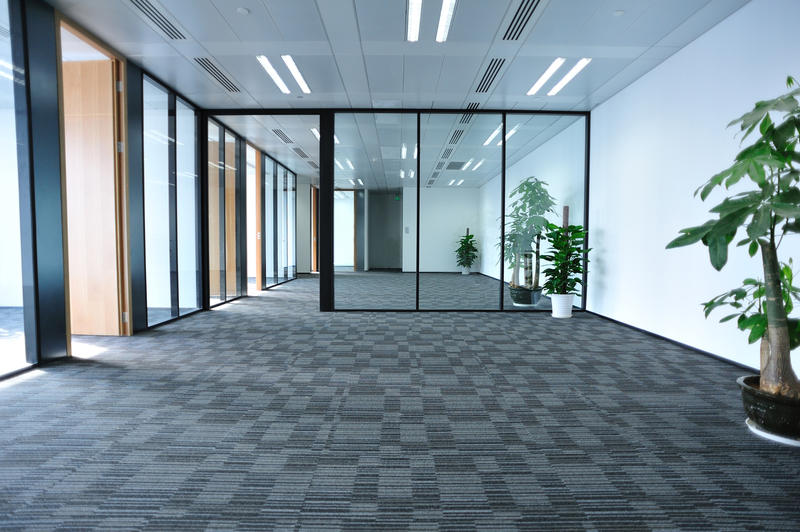 Hardwood:
One of the most popular methods of covering your floor, hardwood is seen as a classy and practical flooring due to its unique finishing and elegant feeling.
Usually made of timber, hardwood flooring was used for structural purposes in the first instance. They would, however, due to this solid durability, they have become a popular option in the home.
Available in different structures, profile types and finishes, hardwood flooring is versatile and can suit a wide range of spaces.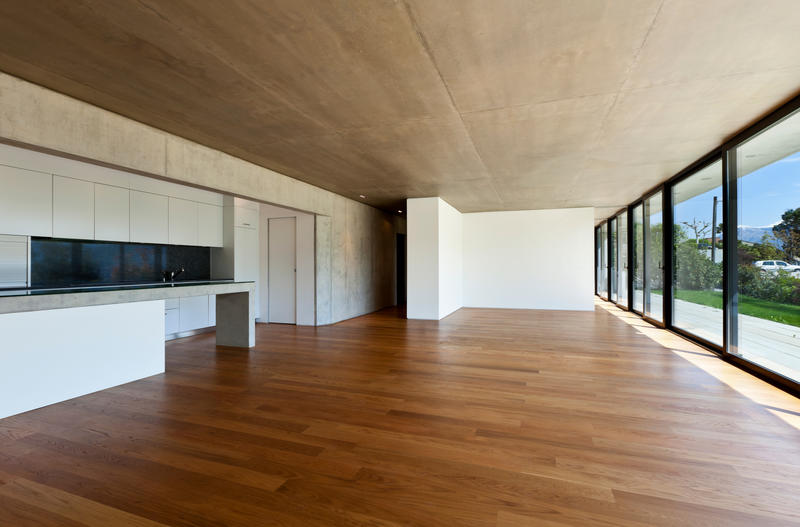 Vinyl:
Perhaps one of the most practical options, vinyl flooring is very easy to maintain – for this reason you will likely find this type of flooring in bathrooms and kitchens.
It is all synthetic material, while this allows properties such as being waterproof, this also means that vinyl flooring can come in a large range of designs. It is not uncommon for vinyl floors to have the appearance of tiles or wooden flooring.
Laminate:
Not dissimilar from vinyl flooring, laminate flooring is also a synthetic flooring. It's often favoured for its structure and realistic graphics.
Laminate flooring replicates the look and feel as wood, which is the most traditionally form of this flooring. However, as it has become more popular throughout the years, more options have become available, including a stone look.
Installing laminate flooring does not require a professional fitter, which has made it a hit with DIY enthusiasts over the years.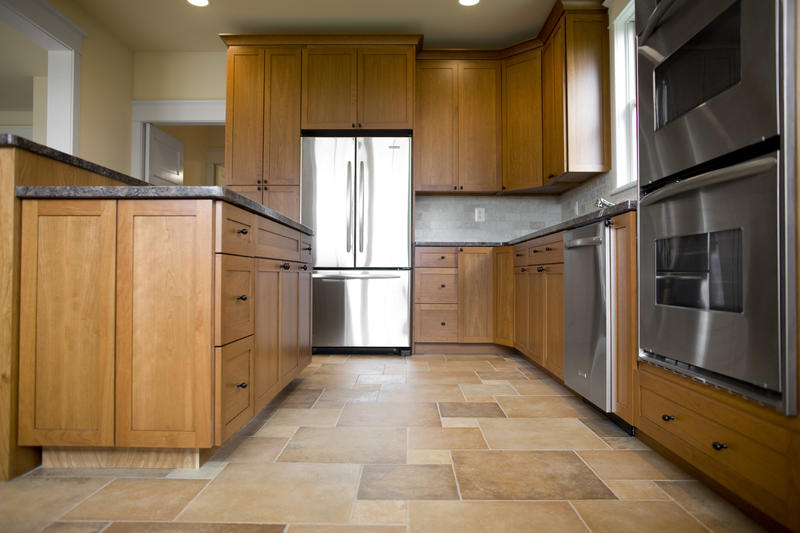 Installation
Carpet:
Broadloom carpets, also known as wall-to-wall carpet, is the most traditional type of carpet.
As all of this needs to be put down in one go, installation can be a difficult task. Therefore, it is recommended to have your carpet professionally fitted. Their experience and expertise will guarantee that your carpet will be fitted correctly and long-lasting.
With that being said, it is not impossible to install your carpet by yourself. However, keep in mind that the DIY approach will require the appropriate tools, including carpet tape, a power stretcher, bonding iron, linoleum knife and more. If you don't own these tools, the process can be expensive, we recommend renting them.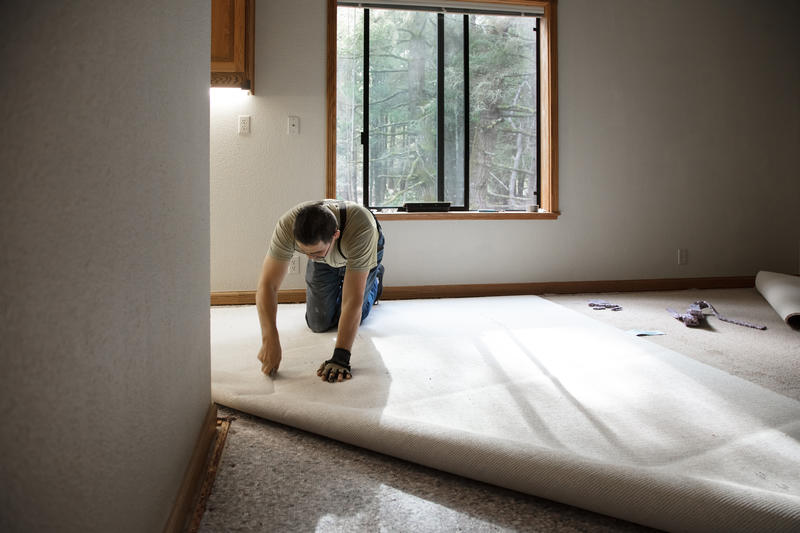 Hardwood:
Like carpet, it is recommended that you enlist professional help when it comes to installing your hardwood flooring. This can be a lengthy process.
There are multiple steps to the installation, from selecting your wood flooring to acclimatising it to fitting it. In terms of acclimatising your floor, it is crucially important that this is prepared before as wooden floors will expand in the damp – it needs to be flat, clean and dry.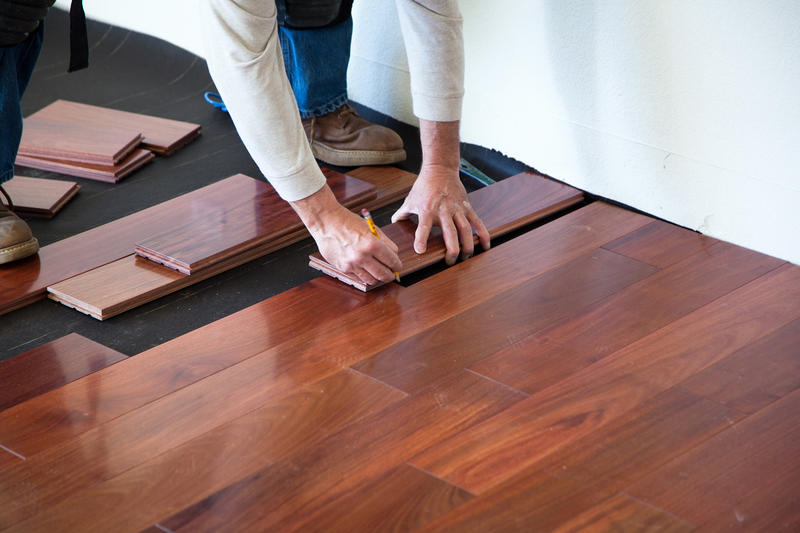 Vinyl:
As always, professional fitting for flooring is always recommended for the best results. However, in contrast to hardwood and carpet flooring, where installation is perhaps a little more complex, vinyl floors are a great option for the DIY-enthusiast.
The material itself is easy to cut and requires no subfloor as it is perfect for high-moisture areas unlike other options. Of all floorings, we would suggest this is the quickest to lay.
You will need a utility knife, tape measure and a straight edge as crucial tools to help with the installation. For odd shaped rooms, it is easy to shape your flooring around this.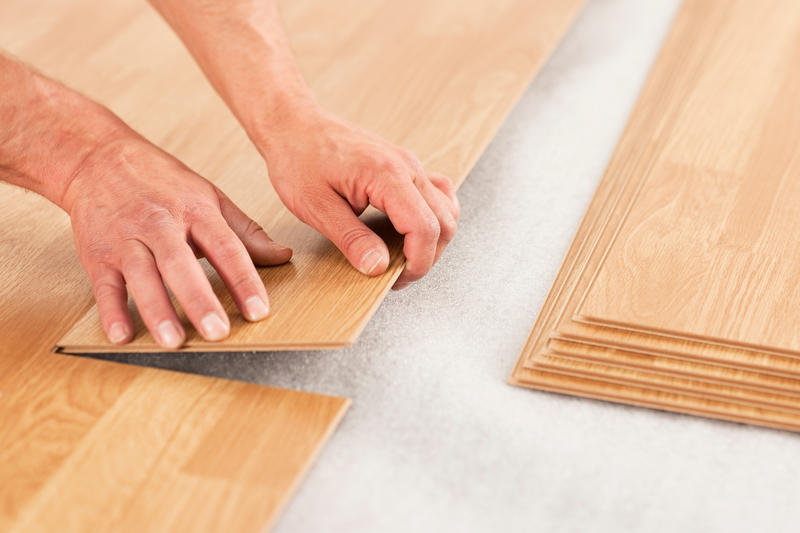 Laminate:
Laminate flooring is another option that is chosen for its ability to be installed without – although, we must stress this is the way to achieve the best results.
As they come in planks, it is almost like piecing a jigsaw together – there are no specialist tools required. You will need a regular saw, rubber mallet, pencil and a tape measure.
Foam underlay is the recommended choice for laminate flooring; however, it is not required if your floor is flat and can guarantee that it will not become damp at all.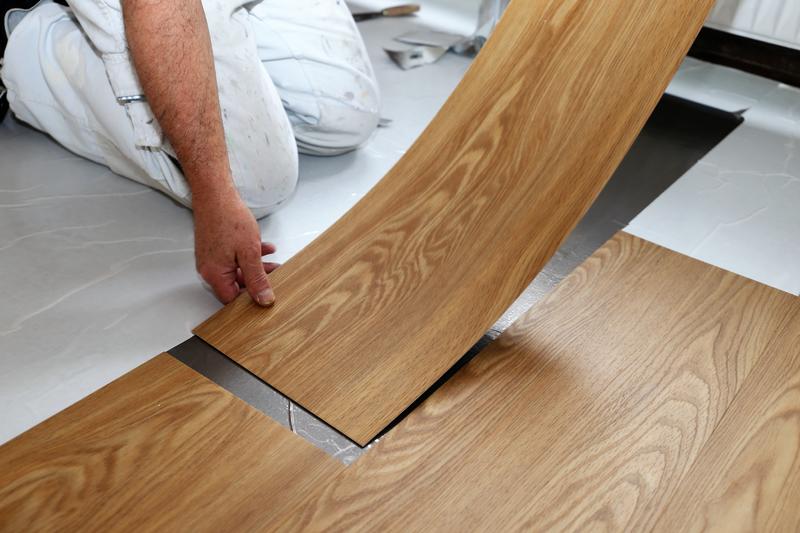 Appearance and Maintenance
Carpet:
The appearance of carpet flooring is very different from hardwood, vinyl and laminate. The fibres and materials used give it a warm and cosy feel.
With carpets, there are many colour and design options as these can be easily dyed or woven in. For people who are looking to add some vibrancy and comfort to their home, carpet is a perfect and traditional answer.
With carpets, though, they can attract dust and debris, meaning they have to constantly be hoovered and correctly cleaned to maintain their appearance.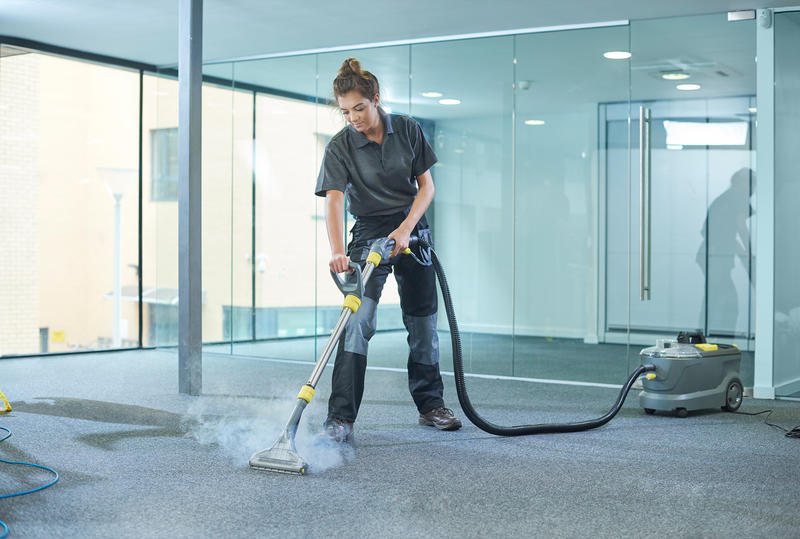 Hardwood:
Hardwood flooring gives a room the feeling of luxury and can also make the area feel bigger than it is. Often a stylish pick for your floor, when well-co-ordinated with furniture, this will give a slick appearance to your room.
Hardwood comes in a variety of finishes from dark to light to shiny to matt. Often each plank will have its own unique markings which is a draw for many people, looking for their own original flooring.
In terms of maintaining the appearance of a hardwood floor, it is easy to keep this surface clean, but it will need treating to ensure that it remains quality flooring.
Vinyl:
Vinyl flooring essentially mimics the look of a wooden floor, without some of the expense and difficulty of installing. Some vinyl floors can be almost indistinguishable from wooden floors, which makes them a perfect alternative if you still want to the hardwood look.
As the designs on vinyl flooring are printed, this opens up many possibilities for designs – this could be an exciting way to add an unusual pattern to your flooring.
Over time, vinyl flooring will maintain its appearance but as they are likely to be placed in damp areas such as bathrooms, some fading to the colour or design can be expected.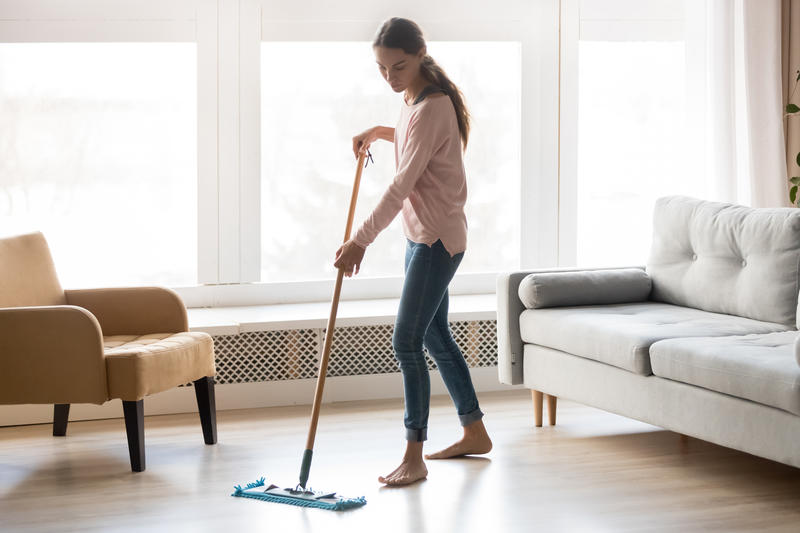 Laminate:
With laminate flooring, it is often created to imitate the look of wooden flooring, but at a lower cost. While upon first glance, it is easy to mistake laminate flooring for wooden, there is a specific feel and character to wooden which cannot be replicated.
It can be difficult to tell laminate flooring apart from each other, the main difference is the materials used to make the flooring. While wooden flooring is simply made from wood, laminate has a picture of wood printed onto the flooring.
Durability
Carpet:
A good quality carpet should last well if vacuumed regularly with an appropriate machine.
Spills and stains can be a problem with carpets, although they can be cleaned or scrubbed well. The main issue is wear and tear, as over a longer period of time carpet will need to be replaced more often, with a recommended full change required every 10 years or so.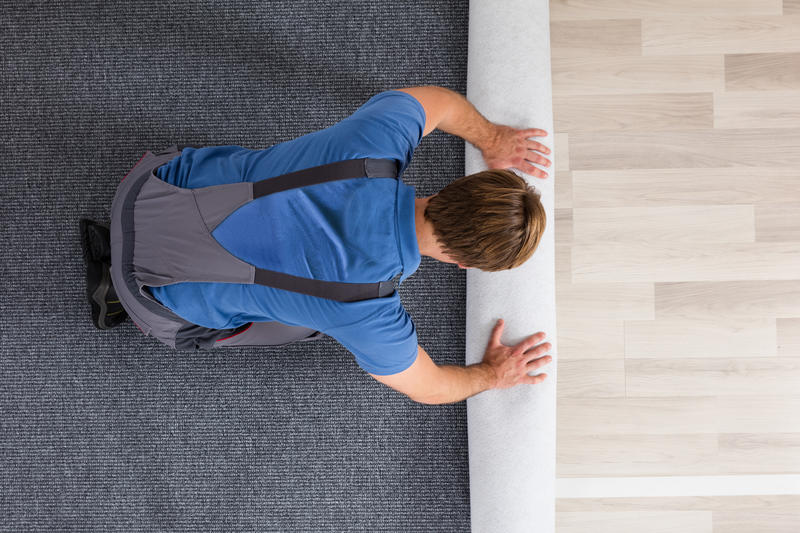 Hardwood:
Hardwood flooring can last for many years if well looked after which is one reason why it can be significantly more expensive than other flooring options. With this in mind, they are a durable option for your flooring.
However, in day-to-day life they are susceptible to spills and grazes from use, even high heels can leave dents within the floor. They are also vulnerable to water, as they can become misshapen if coming into contact with liquid.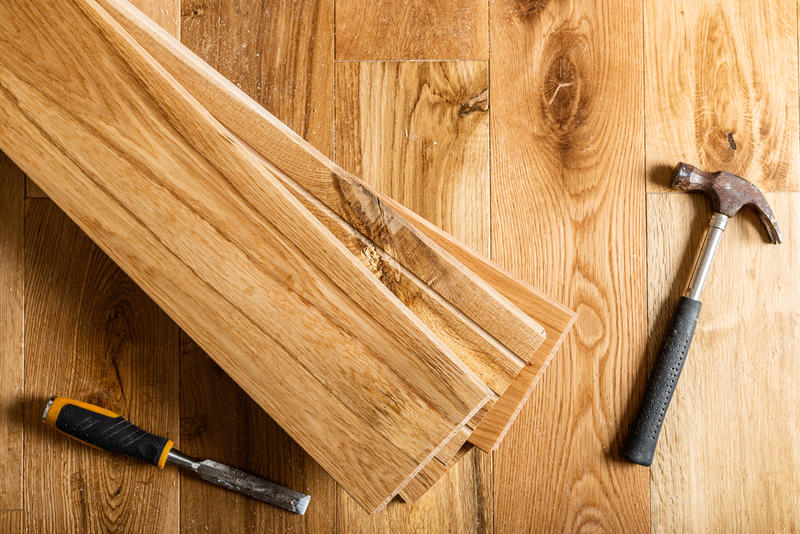 Vinyl:
Generally, vinyl flooring is considered to be a durable flooring option, this is because of the many properties that they have to keep them resilient against water, staining and heavy use.
The quality of the material and how well it is installed do play a role in the durability of vinyl flooring. On average, this flooring can last in excess of 10 years, dependent on quality & regular maintenance.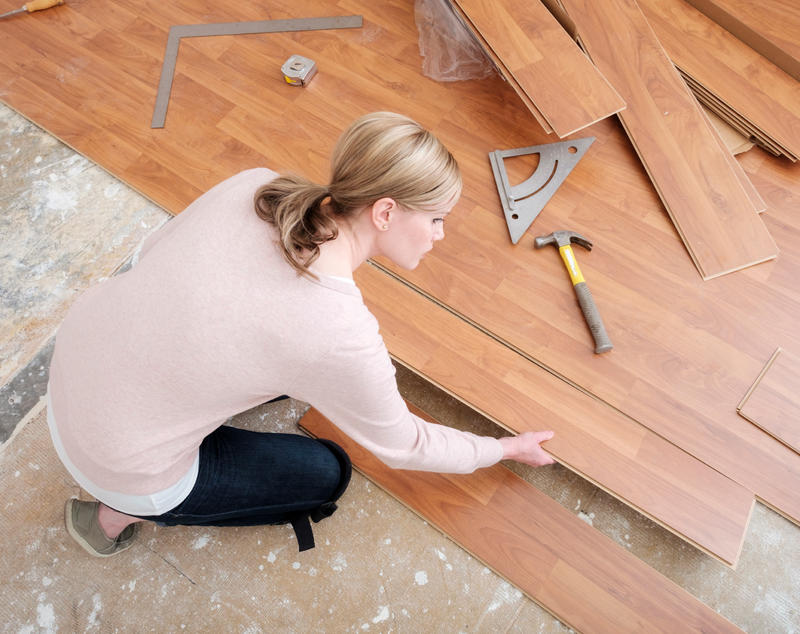 Laminate:
Due to the materials used in the creation, laminate flooring is quite resistant to scratching and marks left through general use. If damage to the surface does occur cosmetic repairs can be carried out, although how effective they are will depend on the extent of the damage & the expertise of the repairer.
Similarly, to vinyl flooring, the durability does depend on the quality of the laminate flooring you opt for. For example, some lower quality versions will wear a lot quicker in appearance over time. Generally, laminate floorings will last for around 10 years.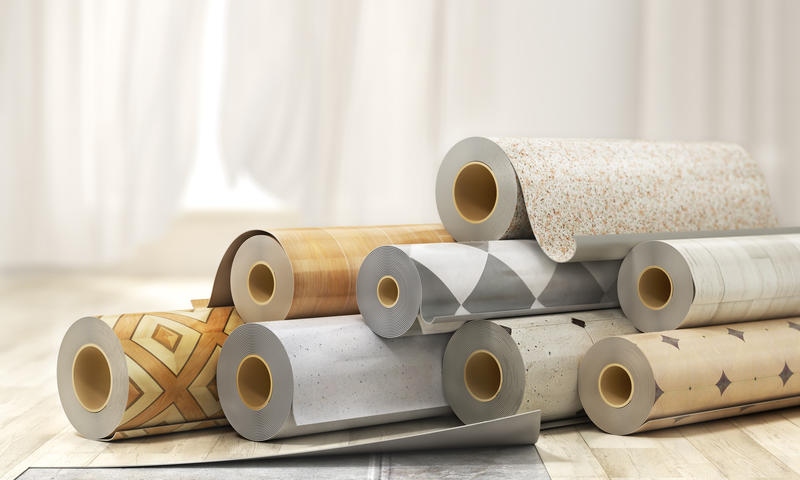 Cost
Carpet:
The price of carpets is wide ranging as there are many costs to consider when planning your budget – the size of your room, underlay, fitting, delivery and fitting tools. In addition to this, certain materials and intricate designs will attract a higher cost.
Generally speaking, carpet can be a cheaper alternative to flooring such as hardwood.
Carpet tends to be priced by the square metre, ranging anywhere from £10 to £50 per square metre. For a good quality carpet, this will likely cost £25 per square metre upwards.
Hardwood:
Hardwood flooring is one of the more expensive options for flooring. Although this may be a bigger financial investment in the short-term, hardwood floors can be some of the longest lasting. You should ensure that they are professionally installed so that they last as long as possible.
Typically, you can expect to pay around £30-£45 for materials and an additional £20 per square metre for labour and additional costs – of course, this depends on the size of your space and the type of hardwood floor you select.
Vinyl:
Compared to the other options, vinyl flooring is a relatively low-cost flooring solution. Similar to most flooring, vinyl floors do range in quality and that affects the total cost.
On average, expect to pay around £15 per square metre for good quality vinyl flooring, most high street ranges will start at less than £20 per square metre.
Laminate:
Laminate flooring is also a cheaper option than many and shares many of the, with starting prices for laminate as low as £10. On average, a higher quality laminate flooring can be purchased for £15-20 per m².
The Verdict - Which one is right for me?
As mentioned throughout, ultimately the choice is yours and dependent on a multitude of factors – such as your budget, space and needs.
Let's recap what we know:
Appearance
If you're looking for comfort, warmth and vibrant, carpets are the perfect option.
The carpet needs to be regularly cleaned through hoovering.
Hardwood has a classic look often synonymous with luxury.
To maintain the appearance of hardwood, it will need to be treated regularly.
Vinyl and laminate floors often imitate the image of wooden floor.
Installation
An expert installer will fit the carpet and laminate relatively quickly. Vinyl floors may require more floor preparation & hardwood floors require more particular conditions to exist if the installation is to be successful.
Durability
Resilient floors such as hardwood, vinyl or laminate can outlast carpet but this is dependent on an effective maintenance regime & the avoidance of surface damage.
Comfort
Hard flooring provides a different aesthetic but it's generally acknowledged that carpet is the more comfortable flooring, because it provides underfoot cushioning, as well as thermal & sound insulation.
Cost
Hardwood floors are the most expensive of the floors.
Carpet, laminate and vinyl fall around a similar price category.
Labour and other costs should be considered, these will be higher for those products that require higher levels of preparation or a longer installation time.
Whether its carpets or carpet tiles you are looking for, Birch stocks a wide range with expert assistance provided. Contact our team today or order your free samples to get started.