Creating a Dementia-Friendly Environment
09/12/2014
Taking the time to create a caring environment can help make life a lot easier for care home residents and those suffering from dementia.
After all, part of the care service is to create the right environment for the elderly that is tailored to meet their needs. With the right colour scheme and design, dementia sufferers can experience a much better quality of life. Here is some information about how you can style your care home to cater for residents who suffer from dementia.
Colour
Colour can affect people in two ways: physically and emotionally. It can encourage people to become more sociable, encourage eating and can even help people to find their way around. Colour contributes massively to an engrossing and refreshing environment.
Ageing can lead to a break down in vision due to the changes in the eye lens, people with dementia often suffer from vision problems that are linked to dementia. Some of these problems include:
Impaired depth perception
Altered colour perception
Spatial disorientation
Reduced ability to perceive contrasts
The Alzheimer's Society recommends that you minimise "busy patterns on walls and flooring and try to reduce any changes in floor patterns or surfaces - the person may see such changes as an obstacle or barrier."
The recommendations laid out in the 'Sight, perception and hallucinations in dementia factsheet' also state that "deliberate use of colours can help significantly".
People with dementia may also have cataracts, macular degeneration, colour-blindness and glaucoma. Blurred vision and loss of peripheral vision are some of the most serious side effects.
There are some things you should take into consideration for colour selection:
Colour helps people to emotionally respond to past experiences.
It can help to increase and reduce visibility.
A combination of colour contrast and good lighting can help to improve navigation, mobility and independence.
Too many colours together can be distracting.
Bright colours, such a yellow, are highly visible.
Colour preferences are personal, so personalising private space is important.
Contrasts
It is said that older people may need about three times as much contrast as younger people in order to find objects. You should combine light colours with dark colours. Red and blue produce the most effective contrasts.
Colour can also be used to camouflage objects too. Choosing similar colours to match the objects in the foreground can make things invisible to dementia sufferers.
Lighting
When we reach 75 our perception of light decreases and we may need around twice as much light than the average person. Throughout the day, daylight provides the best quality of light. When it turns dark then you should try to use 'domestic' style lights, using lampshades rather than harsh spotlights can make your space look larger and a lot more relaxing for guests.
The Alzheimer's Society states that carers should seek to improve lighting levels around the home, explaining "it can reduce visual difficulties and help to prevent falls".
They state that lighting should be even around the home and should minimise shadows, according to their research "some people [dementia sufferers] resist going near dark areas in corridors and rooms".
Carpet
There have been huge technical advances in infection control and stain resistant carpeting, making this a useful floor covering to have in most areas of your care home. One of the big advantages is that this type of carpeting is enticing and creates a home-like environment for guests. Other advantages include, good grip for walking and a softer surface is there just so happens to be a fall. This type of flooring will also be wheelchair friendly.
A tough, stable flooring is perfect for those high-traffic areas and Birch carpets have a range of dementia friendly carpets suitable for your care home. If you'd like to speak to a member of our technical team today please visit - birchcarpets.co.uk/contact-us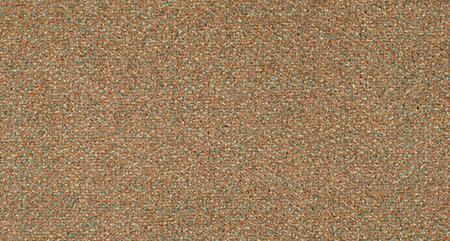 SOURCES: