Capital Gains
04/04/2017
Birch Carpets are delighted to be involved in the refurbishment of a key residential address in Knightsbridge, West London.
The carpet chosen by our client for this prestigious development is a bespoke design in one of our Axminster qualities, produced with pride here in the UK.
The '11 row' quality will ensure durability and comfort, and the bespoke design, which has been the subject of lengthy consultation, ensures that the aesthetic is entirely in keeping with the period detail of the building.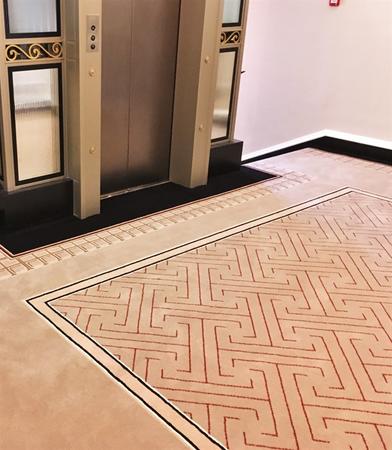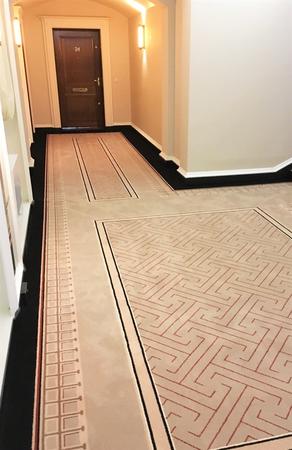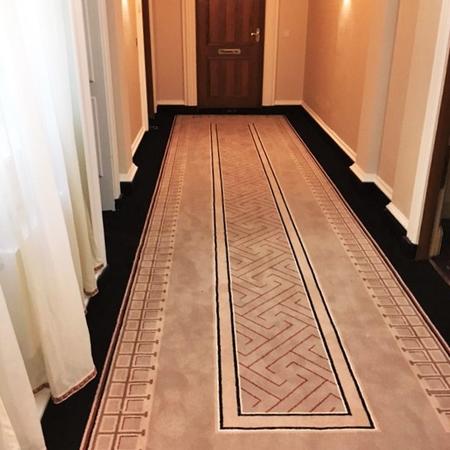 The installation is now ongoing and will be closely monitored by our senior sales and specification team. It is an indication of the high degree of care that has been put into designing the carpet that each of the apartments has its number woven into the border design, and placed centrally in front of its doorway.
Birch Carpets produce a number of Axminster qualities for the discerning client looking for a traditionally woven carpet. Bespoke designs are the norm with this type of specification, and through our Fast-Track range option, relatively short turnaround timescales are available.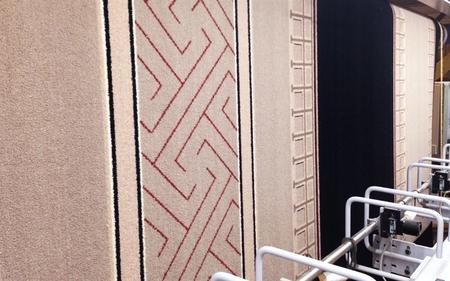 Sometimes though, as with this project, it is necessary to take the extra time to work through every detail to ensure that the finished carpet meets or exceeds expectations.
Birch Carpets specialise in bespoke solutions, and produce a range of carpets specifically aimed at this market, alongside a comprehensive portfolio of in-stock carpet, carpet tile & entrance matting qualities for commercial and residential projects.
To discuss our capabilities or to obtain samples please contact our Sales team.